How to smartly connect two company locations
Trigon at the services of British Classic Cars
British Classic Cars and Trigon got to know each other during a project for the public sector. The positive experience of the good cooperation encouraged the Senior Partner of British Classic Cars, Chris Weingartner, to continue to rely on Trigon when it comes to networking issues.
"Together with Trigon we realized several projects in the field of network technology. We made the experience that Trigon proceeds very structured and customer oriented. This is by far not standard in IT", says Chris Weingartner, Senior Partner of British Classic Cars AG.
And so, it happened that British Classic Cars contacted Trigon when they wanted to connect their two locations in Knonau (canton Zurich). There was no physical infrastructure between the two sites, neither copper nor a fiber optic cable. The only option was a secure and highly available radio relay system using a license-free frequency. The advantage? No monthly costs occur.
"We had to transmit the data over public property. That was a tricky requirement. The chosen solution, a directional beam link, has been in trouble-free operation for several years now."
The highlights of the solution
There is no shared media in use like WiFi 2.4 or 5GHz, but radio relay, a license-free band or frequency. This guarantees a stable and available connection in all weather conditions and seasons.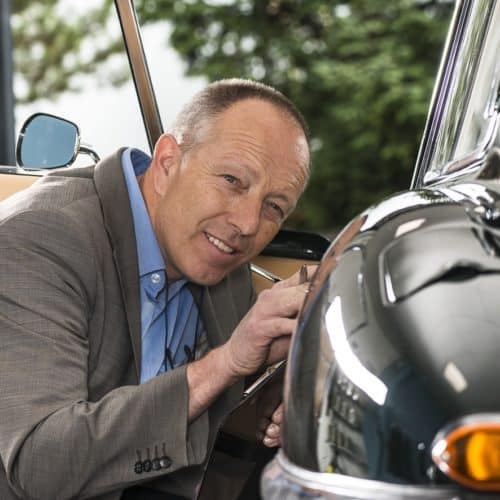 Thumb
The solution saved us a lot of money because no cable had to be drawn. The performance is convincing (5 Gbit) and the system is largely maintenance-free. Many thanks for the perfect realisation!

Senior Partner, British Classic Cars AG
Products in use by British Classic Cars
Connection between the buildings: 60GHz radio relay system
LAN: Enterprise Ethernet Switches from Ruckus
Wireless applications: Access Points from Aruba