MPLS Ethernet for critical infrastructures


Intelligent renewal of business-critical transport networks with Multi-Protocol Label Switching.
Who benefits from MPLS?
As the operator of a network for critical infrastructures, you have very specific requirements in terms of reliability and stability of the transmission technology. The networking of new and old technology is also very important – on the one hand, the solution must be future-proof, on the other hand, it must be able to connect legacy systems. Our MPLS product portfolio covers these and other requirements. It is designed to meet the special requirements of critical infrastructure providers such as energy suppliers and the railway industry. But networks in industrial environments also benefit from it.
Why migrate from SDH/SONET to MPLS Ethernet?
Networks of critical infrastructures cannot be replaced in a big bang. Many peripheral systems and devices have long product life cycles, have been in use for 15 years or more and communicate via older interfaces. And yet the core networks still need to be renewed to meet the ever-increasing demand for bandwidth. The packet-transmitting transport technologies MPLS and industrial Ethernet are valid successors for SDH/SONET.
Checked
Connectivity
Legacy interfaces to peripheral devices and peripheral systems.
Checked
Quality of service
Data exchange in real time.
Checked
High availability
Redundancy at all levels to ensure operation.
MPLS or industrial Ethernet?
Both protocols minimize switching times to less than 50 ms in case of connection failures and thus maximize the availability of the network, but they solve it in a different way:
MPLS (Multi-Protocol Label Switching): predefined paths for normal operation and in case of damage
Industrial Ethernet: the redundancy mechanism is ensured by the topology (ring form).
The more complex the network, the more legacy systems and peripherals need to be integrated, the more suitable MPLS is. If the requirements are simpler, or the application is further away from the core of the network, industrial Ethernet can be used.
Robust, compatible and future-proof hardware
Transport networks for critical infrastructures cannot be compared with carrier networks or enterprise solutions, because without a network there is no operation. Therefore the following criteria are important:
Withstand extreme environmental conditions
Protected against hacking and wiretapping
Networking old stock with new technology
Legacy interfaces such as Modbus, serial (X21,V.24) and analog telephony
Simple and intuitive
Network management systems take a lot of the work off your hands. We select manufacturers according to how user-friendly networks can be configured, rolled out, monitored and maintained. This is where the wheat is separated from the chaff.
Short training time
Intuitive and easy to use
Does not require any software or technical knowledge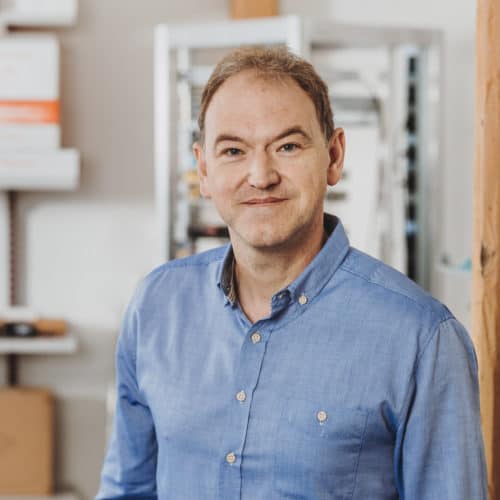 Lutz Weichert
Technology and Engineering May we advise you on the renewal of your transport network?