IoT Gateways & Devices for smart networking


Connect networked products to the Internet quickly and easily with smart IoT nodes and IoT gateways.
How to send sensor data to Apps and Analytics?
The "Internet of Things" development can no longer be stopped. Sensors collect data everywhere and send it via IoT nodes and IoT gateways to evaluation systems. Our IoT gateways and nodes connect your networked things and sensors wirelessly to the Internet. Whether simple temperature data or high-resolution radar images – we have the right IoT gateways and nodes for every application and data type.
Checked
Mobile
Wifi, 5G, Lora and mesh – depending on the use case.
Checked
Autonomous
Long battery life thanks to sleep mode.
Checked
End-to-end
Complete package for transmission of sensor information.
Checked
Bandwidth
From simple to high resolution – for every purpose.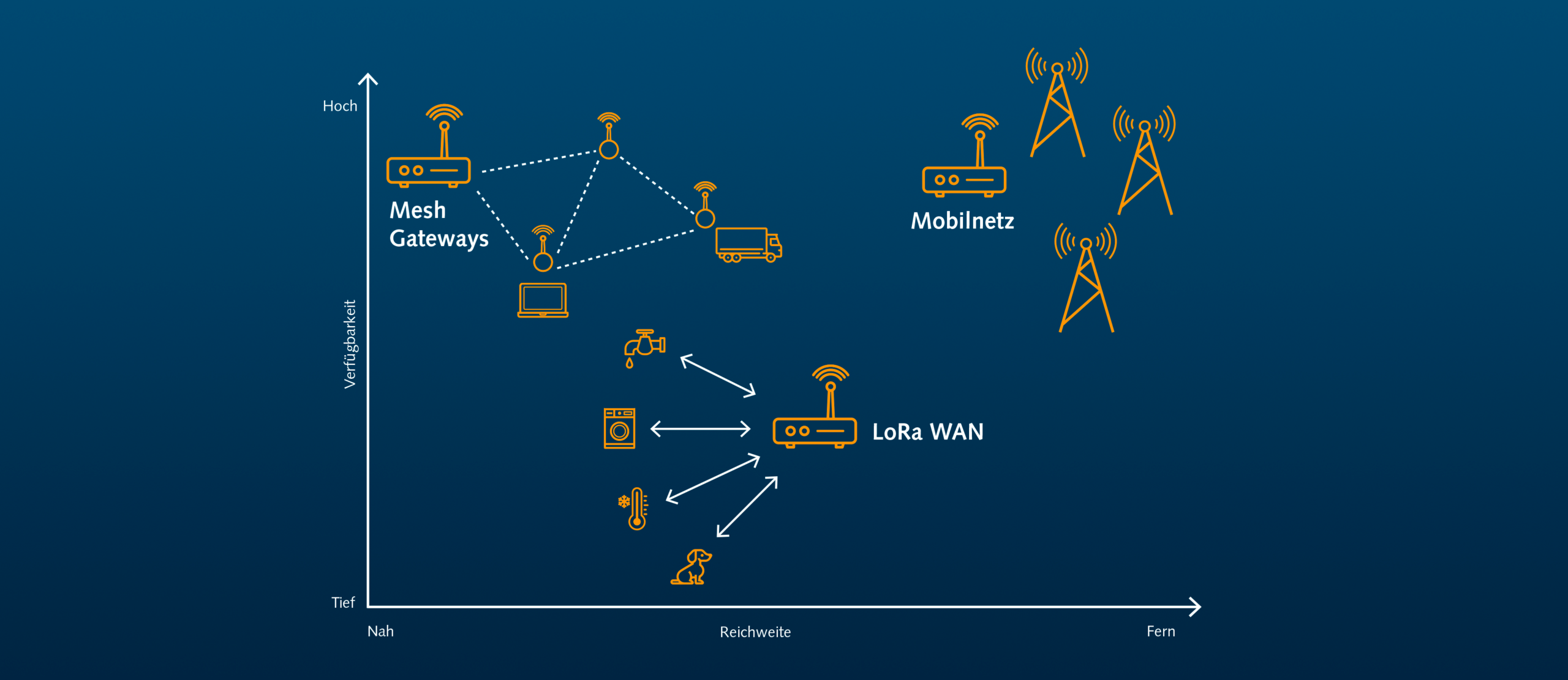 Which IoT Gateway devices fit my requirements?
Machine parks and homes are monitored remotely, even our loved ones – children and pets – are tracked. Depending on the need for range, bandwidth and availability, different technologies are suitable.
Who benefits from IoT Gateways?
Every industry! Whether Smart City, Smart Rail, Industry 4.0, Construction Site 4.0 or a Smart Supply Chain, sensors are used everywhere to monitor buildings, machines or vehicles. With our IoT gateways, routers and nodes, we ensure that the measured values from standard sensors are fed into the evaluation system via our transmission system.
Measure and transmit:
– Meteorological data, weather, wind forecasts, etc.
– Soil Moisture
– Gas flow, current measurements, electricity meters
– Video surveillance
Alert and trigger:
– natural events: melting permafrost, vibrations from the mountain; changing water masses, temperatures or air quality
– in case of burglary: motion detectors, video surveillance
– in case of fire: smoke detector
Prevention:
– Keep standing times low and adhere to SLAs: Monitoring of machines, defining service windows according to consumption (coffee machines, construction machines, printer machines, emergency call point, etc.)
– Tracking: monitor the location of children, pets, farm animals, vehicles, valuables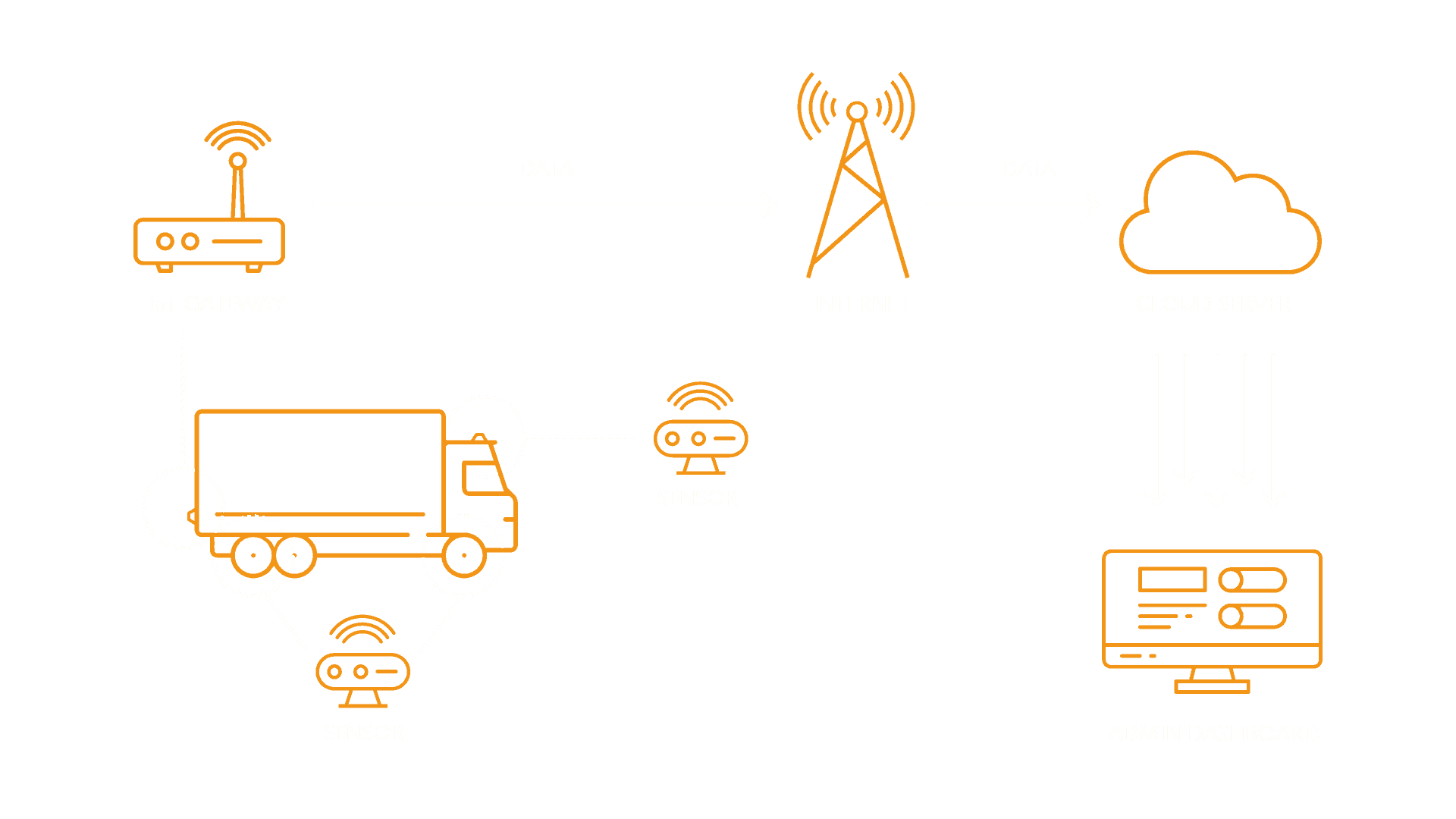 The smart building site
Iot Devices in use: Large construction sites are complex structures and constantly changing. Expensive tools and machinery must be secured and monitored. Wiring the sensors – unthinkable! Here, wireless IT gateways and nodes are at an advantage.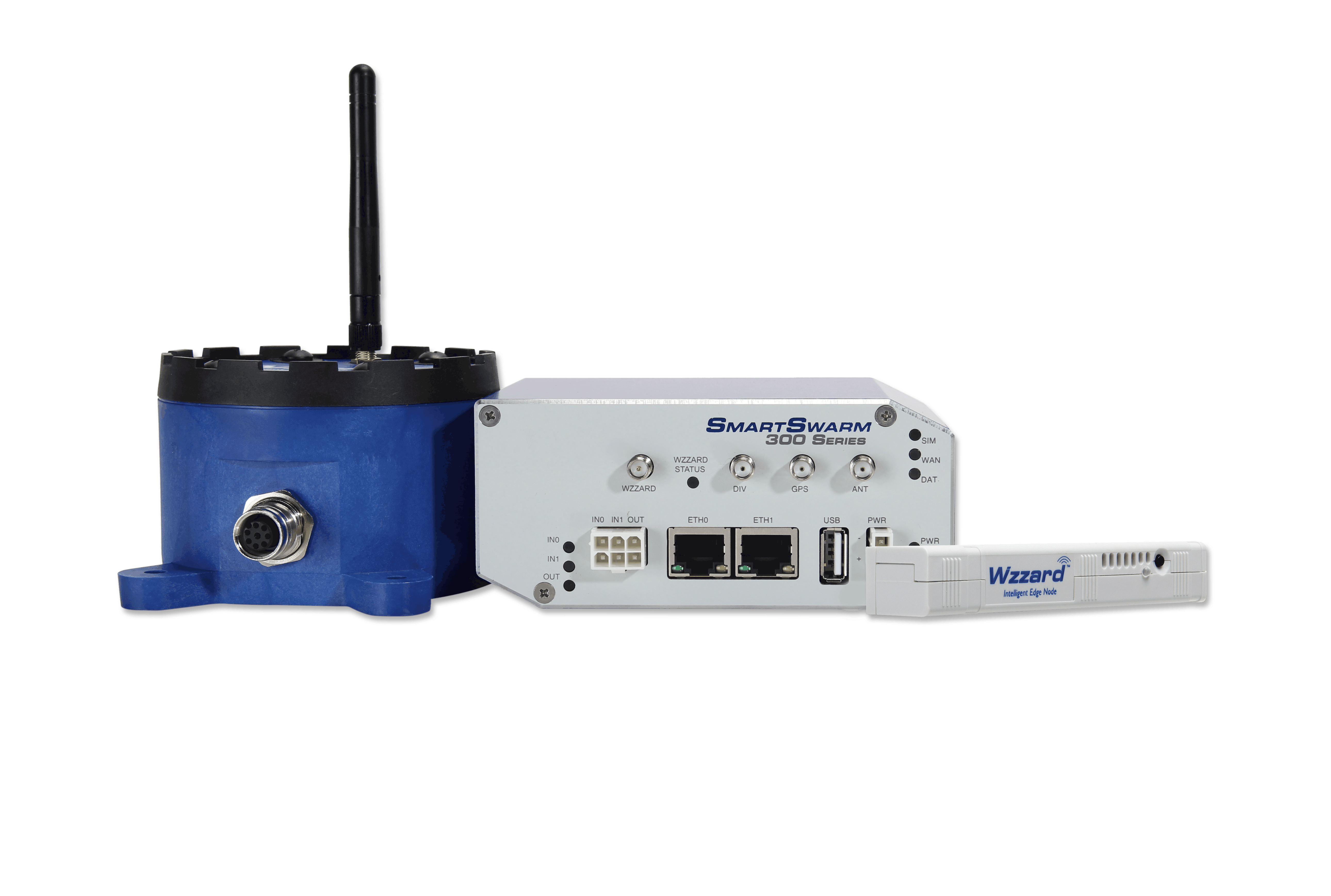 IoT Devices: our product range
From the starter kit to the fully developed, autonomous network, we offer you every both and every step in-between:
Gateways
Controller (can be a node as well)
Satellites / Nodes
And the appropriate management software to go with it!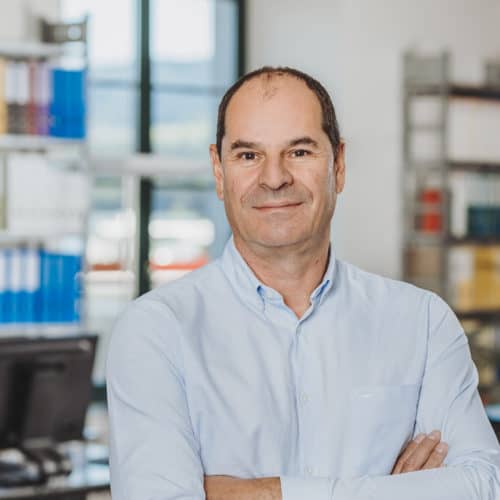 Rinaldo Zanella
Co-Founder and CEO For what kind of sensor data may we show you the best solution?