DCI & SAN benefit from WDM


WDM technology connects data centers over long distances, failsafe and with high bandwidth.
Why SAN Storage Area Networks benefit from WDM
WDM technology connects data centers. For example to a Storage Area Network (SAN). A high-speed network that connects different types of storage devices. In a SAN network, several servers access storage capacities and functions. The Storage Area Networks (SAN) that we build, for example, between Netapp servers, have the task of transferring large volumes of data serially and at high speed.
In order that data can be synchronized within nanoseconds, fiber channel technology is usually used for these networks. Not only storage area networks are suitable use cases for WDM solutions. Large companies and carriers also benefit.

Why Datacenter Interconnect counts on WDM
DCI or Datacenter Interconnect is the connection of data centers of all kinds. Besides fiber channel technology, Ethernet (IP) can also be used. Examples are:
Internet feed: the connection of the data centers to the outside world
Connection of servers that process data at different locations (cluster connections)
Advantages of WDM for DCI & SAN
Checked
Speed
Data synchronization in nanoseconds thanks to fiber channel
Checked
Bandwidth
Parallel transmission of large amounts of data
Checked
Distance
Allows long distances between data centers
Checked
Redundancy
2-way routing for fail-safe operation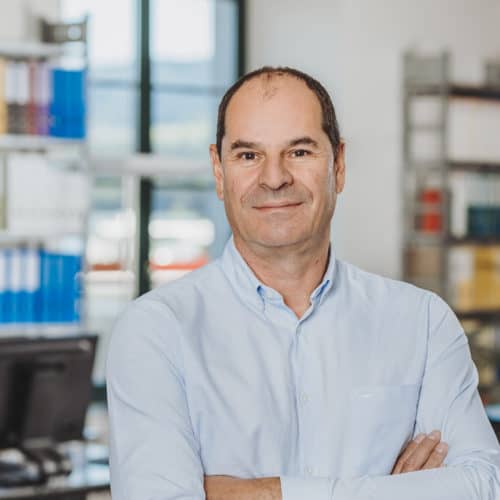 Rinaldo Zanella
Co-Founder and CEO Interested? Which DCI challenges may we master for you?