Remote access for your service technicians thanks to IoT
Keeping a safe distance, working from home, limited mobility – the corona pandemic is radically changing the way we work. Remote access and remote maintenance are two areas of digitalization we can tackle today.
The current crisis caused by the corona pandemic also presents opportunities in some sectors. In particular, the much-discussed work from home suddenly was reality for many employees. Companies that had been rather hesitant to implement the digitalization of their business processes were suddenly proven wrong and companies that were already well advanced benefited from the infrastructure.
At the latest now – after 7 weeks of lockdown in Switzerland we have learned that working from home and even home schooling is feasible. We are ready for a change. So, let us leave the trodden paths and change the processes – also in maintenance!
Remote monitorin & remote maintenance
You too can now tackle digitization and support your customers, you field force and system engineers with remote access. With remote access of machines at your customers' premises, you are not only faster than your competitors in solving problems, you also always know in which condition the machine is at the customer's site. Without a service technician having to be on site.
Before the machines stops you have already received the information that e.g. the ball bearing has to be changed soon. The ever-increasing vibrations are a clear indication of this. Thanks to IoT sensors the signals are sent to your analysis systems. You can order the spare part in time and define with your customers when the replacement can take place. Without any failure and without loss for your customers. And at the same time, you are optimizing your service organization. Your customers and employees will thank you and the next order will be for sure!
Start digitization today. We support you with suitable IoT hardware, software and know-how!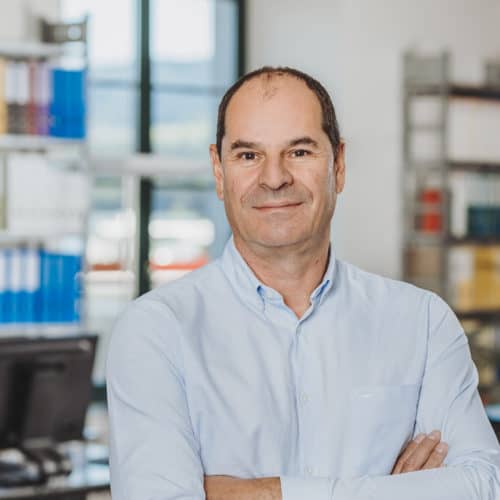 Rinaldo Zanella
Co-Founder and CEO Are you interested in remote monitoring and remote maintenance? We are happy to share our expertise.