Why is Genexis' certified network terminator for XGS-PON so compelling?
With the freshly certified Layer 2 Bridge "FiberTwist" from the Dutch manufacturer Genexis, we offer all users of Swisscom's BBCS infrastructure an alternative to the existing network termination equipment (CPE/ONT); businesses and private individuals alike.
For the expansion of the fiber optic network in Switzerland, Swisscom has opted for point-to-multipoint connections (P2MP) in addition to the classic point-to-point connections. According to the trade media, a fiber optic dispute has erupted over this because the transmission technology in P2MP networks is now XGS-PON instead of Ethernet as in P2P networks. This new standard allows data transmission of up to 10 Gbit/s in both directions but relies on new hardware for access (optical line termination – OLT) and customer premises equipment (CPE) or optical network termination (ONT).
The challenge? This new standard came as a relative surprise to users of the BBCS Swisscom infrastructure. With the new transmission technology Swisscom also only offered a very limited selection of certified network termination equipment (CPE/ONT).
Genexis' Layer 2 Bridge as a real alternative for XGS-PON
Swisscom's BBCS infrastructure service users must work with certified network termination devices. The limited choice was previously reduced to all-in-one devices like the Swisscom Box. Our customer, Beat Aeschlimann, CEO of Monzoon Networks AG recalls, "The upgrade to XGS-PON technology was sparsely announced, and correspondingly certified CPEs were hardly or not available on the market. Using Swisscom's CPE was not an alternative for us."
Monzoon Networks AG uses the Swisscom infrastructure as an Internet service provider. It is one of the first European providers of public wireless Internet access and services and operates network infrastructure for business customers.
We started looking for an ONT that met Monzoon's needs and found a suitable product – a Layer 2 Bridge – at our supplier Genexis. This Layer 2 Bridge converts XGS-PON to Ethernet and becomes an essential piece of the puzzle in the FTTH universe.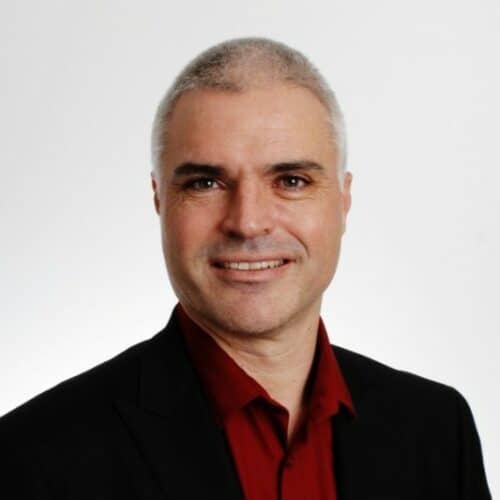 Thumb
In our search for a CPE that met our needs, we met the competent team at Trigon AG. Together we managed the certification process for the FibreTwist.

CEO Monzoon Networks AG
In cooperation with Monzoon, we managed the certification process at Swisscom with the result that the FiberTwist was certified in only four weeks. The Layer 2 Bridge "FiberTwist" is now on the Swisscom Proved Equipment List and can officially be used as ONT for the XGS-PON (P2MP) network.
Why it pays to focus on standards and interoperability
As an ONT-only manufacturer, Genexis is keen to develop standards-compliant products that work with the most common OLTs on the market. The FiberTwist, therefore, carries the Broadband Forum's BBF.247 XGS-PON ONU Certification seal of approval and is interoperable. It is already deployed with major OLT brands in the European and North American markets. PON interoperability to OLTs from Huawei and Nokia has been achieved and are maintained by Genexis. Interoperability testing to Adtran, Calix, and Tibit is currently ongoing.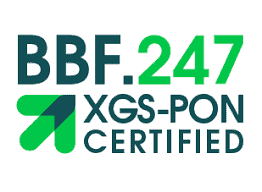 How the FiberTwist creates investment protection for corporate networks
The FiberTwist can be particularly interesting for companies with an existing network in use, as it can serve as a converter between the XGS-PON transmission technology in the P2MP network and the Ethernet technology in the corporate network. In Germany, for example, the FiberTwist is used in many such installations where the so-called "free router choice" applies.
Monzoon Networks AG supports companies, hotels, and other organizations with managed networks services and has added the FiberTwist to its product range. This Layer 2 Bridge is also interesting for other Internet service providers. Thanks to the reduction to the one important function, the conversion from XGS-PON to Ethernet, it is very compact in size and competitive in price. Interested parties are welcome to contact us for a non-binding offer.
Network terminating unit for technically minded private individuals
The new network termination device is ideally suited for typical household applications that require high data transmissions, such as online gaming, HD video streaming, or VoIP telephony. Until now, there was no way for technology fans to buy individual units. These ONTs were only available to business customers and in large quantities. The FiberTwist is the first certified device a private person can easily buy via Monzoon's e-shop. Two versions are certified by Swisscom: the FiberTwist XGS2110 with 10 GbE performance and FiberTwist XGS2110-2,5G with 2,5 GbE performance.