Connect data centers cost-effectively – with 100G DWDM
What happens when data needs to be replicated between data centers that are not adjacent? Our partner Smartoptics has found a cost-effective solution to bridge distances of up to 80 km with N x 100G DWDM. To learn how this technological breakthrough can be achieved at low cost to connect data centers, read this blog post.
Video streaming, cloud computing and data mirroring are just some of the drivers that are accelerating the growth of bandwidth in data centers and data networks. Managing connections within a data center themselves is an important requirement for our customers with enterprise data centers. After all, that's where most of the data traffic takes place. Making local 100G connections with AOC (Active Optical Cable) is no big deal. But what if the data must be replicated over a longer distance? And what is the budget involved?
Our supplier and partner Smartoptics uses the advanced PAM4 modulation for this purpose. This enables a bandwidth of up to 4Tbit/s over a single pair of optical fibers. This allows two data centers, which are up to 80 km apart, to be easily connected.
Small, inexpensive, future-proof: What our customers appreciate about the Embedded PAM4 DWDM solution
The 100G network requires very little space, electricity and low investment. The solution is therefore particularly suitable for Trigon customers with cloud and hosting data centres and Internet exchanges. Another advantage: The Open Line System is already prepared for 400G and thus for future transceivers. So even higher speeds can be used later.
Benefit: Zero Touch Provisioning
The DCP-M system is also easy to operate: Without manual configuration, the system sets itself up independently, keyword "Zero Touch Provisioning". Our customers do not need any optical know-how. LEDs indicate whether the channel and the line are set correctly. We at Trigon are only there to connect the power, Ethernet and optical patch cables between the incoming DWDM signals and the DCP-M.
Our verdict: Whether a new setup or a migration project: The Open Line System shows its strengths in every situation. In addition, in-house operation of the WDM infrastructure is cheaper than various rental models and pays for itself within a short time.
This blog post was created in cooperation with Smartoptics. Read more about 100G DWDM solution from Smartoptics.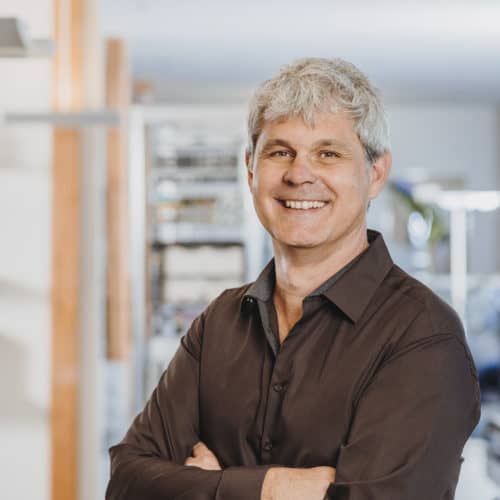 Christoph Good
Co-Founder and CTO Are you interested in further information? Are you planning a new project or a migration? We are happy to support you!