Generation change in the data center: Straight from 4/8G to 32G?
What does your life cycle management for 4G/8G fiber channel look like? Are you migrating to a 16G solution? Or are you taking the direct step to 32G? Read this blog post to find out why it's worth considering the modern, cost-effective 32G Fiber Channel SAN connection.
A generation change is pending in the data center. Manufacturers of Fiber Channel switches are continuously increasing the transmission capacity of their switches – some in the SAN environment have even discontinued support for their 1G/4G and 8G switches. So, they are End of Life. As a SAN operator or network manager, you must act now and invest in new switches. This also applies to the Fiber Channel connections and the xWDM network between the data centers.
It would be obvious to evaluate a 16G alternative or go directly to 32G.
What are the options?
Get SFPs certified by the manufacturer from a specialist
Use cheap and uncertified solutions
We recommend that you get a modern, manufacturer-certified 32G FC connection for your data center.
With the products of the specialist Smartoptics, we offer you a transmission solution that is cost-effective and automates the configuration to the respective line length. The solutions enable synchronous data replication if the SAN is distributed over several locations – an important prerequisite for disaster recovery applications and backup.
The new 32G FC DWDM solution from the manufacturer Smartoptics offers a modern alternative to passive multiplexers without missing their advantages. With the SmartOptics Open Line System you get additional services, such as: signal amplification, monitoring of data traffic and the ease of use as with the passive multiplexers.
And most importantly: the solution is manufacturer-certified by Cisco and Brocade. This means that you are on the safe side when problems occur in your data center. Support services are 100% guaranteed for certified products.
And by the way: Smartoptics is the leading provider of certified fiber channel solutions. Found on the compatibility matrices of Cisco and Brocade, they offer not only 32G but also 10/100/200GbE.
Our verdict: Regardless of the challenges in your network, with Smartoptics' products we offer a suitable solution that any network technician can commission and operate without having to have special knowledge of WDM technology.
Download the whitepaper on the innovative openline system from our manufacturer Smartoptics or contact us for more information.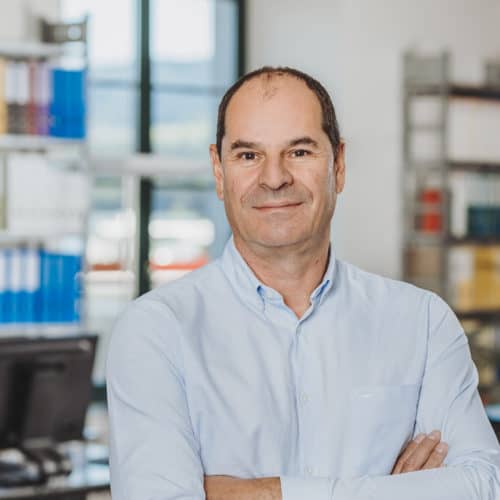 Rinaldo Zanella
Co-Founder and CEO Are you planning a new project or a migration? We are happy to support you!