Smart metering for the energy cooperative Otelfingen
Many municipalities and energy plants are responsible for the power supply and, at the same time, have a fiber optic network that various operators use. The logical next step is to benefit from the possibilities and set up a smart metering network as simply, securely, and economically as possible. The following project of Energiegenossenschaft Otelfingen (EGO) is a prime example of implementing a smart metering network on the existing fiber optic network.
Energiegenossenschaft Otelfingen (EGO) supplies 650 properties with electricity. Trigon was commissioned to implement a new layer-3 (L3) smart metering network on the existing fiber optic network. The most important concern: The handling should be so simple that no internal network skills are needed. Maintenance should go completely smooth, while availability and secure access should always be guaranteed. EGO's core competence is energy supply, and this should remain so.
Out-of-the-box solutoin
Several specialized providers were evaluated for the smart metering network and the implementation of the software. Trigon was able to convince with their out-of-the-box solution and was contracted for the implementation of the project. For EGO, this means that Trigon develops a concept for them with a proven standard solution, selects the network hardware and control software, and hands over a turnkey system that is so uncomplicated to maintain that the replacement of defective hardware, such as an access switch, can be carried out by EGO without any technical knowledge.
the Out-of-the-box solution includes: 
Development of individual turnkey concept
Planning and definition of hardware and software
Implementation / installation of Waystream routers and access switches
Provisioning with BECS software from PacketFront
Automated documentation
Turnkey handover
Continuous monitoring / alerting
Stable and secure into the future
Due to the manageable project scope, the L3 smart metering network could be implemented with a Broadband Network Gateway (Mini-BNG) – this central control unit brings together the various smart metering connections that can be controlled with the network controller (BECS). PacketFront's software handles and orchestrates service definition, IP management and configuration of the entire L3 smart metering network. Data from the electricity meters enters the network via PLC connection and is then processed centrally. This collected consumer data is used for automatic billing.
With this solution, all possibilities are open for future applications without having to invest more in advance: Extensions for additional requirements, such as an alarm and monitoring system for the transformer stations, can be easily added.
"The smart metering network could be integrated into the existing processes without any difficulties. The implementation of the project was exemplary at all times, transparent, with no hidden costs – and Trigon was always immediately available for questions and concerns on our part", summarizes Christoph Randazzo, Operations Manager and Managing Director of EGO.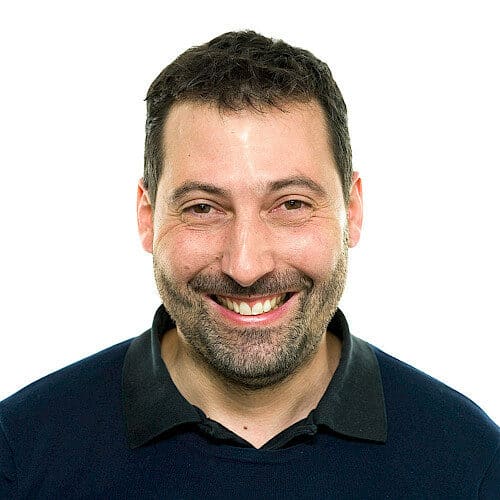 Thumb
The solution for smart metering is straightforward from concept to maintenance. In Trigon, we have found a reliable partner who can score with a carefree package that deserves its name.

Operations Manager and Managing Director of EGO
Solutions in use at EGO:
FTTH:
BNG / Access from Waystream
Provisioning:
BECS OSS from PacketFront Software